Choplifter
How many of you kids can recall this arcade classic?
Rygar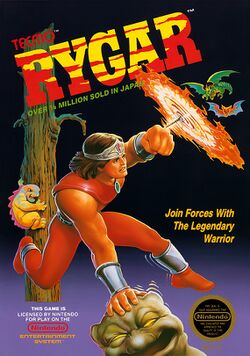 Rygar came out at a bad time. With Mario, Zelda and Metroid, this classic was overshadowed.
Crystalis
With the success of Zelda, Dragon Warrior and Final Fantasy, this game which had superior graphics was almost unheard of in America.
Fester's Quest
I have no clue on what the object of this game was. I thought the game was awesome until that giant spider looking creature would come out.