I am not rooting for either team. I hope they both lose, along with Duke. I personally believe U of L is better than IU, much better. U of L played a much better non-conference schedule and didn't open the season like normal with 18 straight home games (IU did). The Big Ten can brag about how "powerful" they are. Of course Northwestern and Penn State are "powerhouses" in basketball. U of L is deeper than IU and plays much better defense. IU if lucky gets past the Sweet 16. U of L will make the Elite 8 and have a great chance of making the Final Four. They will not win it all.
Unlike most UK fans, I like Pitino the coach (not the person). I do not hate on U of L. I do however; make fun of U of L fans. They are ignorant and ignore facts, such as claiming four National Titles on t-shirts. IU fans, also a joke. They celebrate December basketball games on popcorn boxes. I hate U of L fans and IU fans. Both are a joke and a disgrace to college basketball. Now let's debate which ones are worse – U of L fans or IU fans………?
Dedication –
IU fans are racist pricks. They are at least loyal. They sold out games under Mike Davis and the first few years under clapping craze Tommy. You can't deny the loyalty of IU fans.
U of L fans are the biggest bandwagon jumpers of all-time. If you search U of L's attendance the last few years Crum was there, you will notice a drop off because he was losing. Even last year before the Big East tournament win, U of L was not selling out games. Fans wanted Pitino fired. After his Final Four run U of L fans loved Pitino.
Edge – IU
(Even though they made the 2012 Final Four, U of L fans had much better things to do than support their team)
Programs –
IU has five titles and U of L two. U of L however, has been to four Elite 8's and two Final Four's under Pitino, including last year. They have also won a few regular season and tournament titles. IU has been to one Final Four since 1988. Historically, IU is better. The past 20 years, 10 years and five years U of L has been better. I am talking current programs, not entire history.
Edge – U of L
(IU made the Sweet 16, let's make popcorn boxes!!!!!!)
Coaches –
Tommy has no titles and barely has a winning record since taking over IU. Don't cry and say he had to "rebuild". It took UK one year to rebuild under Cal.
Pitino has a title and six Final Four's. Enough said.
Edge – U of L
Obsession with UK –
IU got lucky and won a meaningless December game and celebrated it with a popcorn box, riot on the court and handed out rings after a Sweet 16 run.
U of L tries to be UK at every chance they get, like building a larger arena (still smaller than Rupp) and creating shirts this year claiming four National Titles, even though they have two in reality, 1980 and 1986.
Edge – Push, both are sad.
Fans –
IU fans are mostly white, spoiled brats who hate "colored folks". They worshipped Knight, a man who abused players, his own son on live TV; threatened radio/TV hosts, other coaches and refs. They supported Sampson, a cheater, hated Davis a black man and love Tommy (clap clap) because he's a white crybaby like Knight.
U of L fans watched Crum only graduate 27% of his players from 1989-1998, standards way below the National average. They have watched Pitino kick players off the team without reason, work them hard enough to hurt them and covered up a sex scandal. Of course Pitino was not U of L's first coach to have an affair. Crum left his wife for a much younger newscaster.
Edge – Push, both are pathetic.
Cheating –
IU fans love calling UK cheaters. Of course IU was on probation last. For years they covered up incidents of Knight assaulting players, making threats and lying. The entire Big 10 is known for cheating. See OSU, Michigan, Penn State and Minnesota.
Who are U of L fans to say UK cheat? Crum players couldn't even pass simple basketball 101 classes. Strong is clearly running a dirty program such as one cheating assistant coach and the cover-up of players beating other players. We had the Jerry Smith and Terrance Jennings cover-up when the two were beaten by Jeffersonville police for "misconduct".
Edge – U of L, at least they cover up enough to not be placed on probation. (Ask Duke, UNC, UCLA and KU fans about this)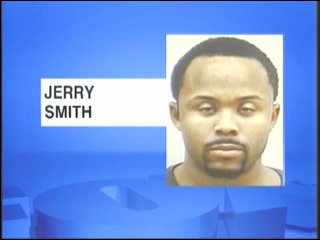 (Bro, don't taz me, don't taz me bro)
Lies –
IU fans claim Knight ran a clean program….. He did? Having nooses is normal? Telling kids their balls should be placed in a vice is normal? Throwing chairs, slapping people, kicking players and telling women rape is "ok" is normal? Could Coach Cal say rape is "good" and still have a job? Of course not. At IU you are given a raise and a job for 29 years.
U of L fans created a shirt claiming four National Titles in basketball. LOL. They claimed the years 1948, 1959, 1980 and 1986. In 1948, UK won it all. In 1959, U of L won the NIT (which was a legit tournament back then). Sad but true.
Edge – IU (at least they don't claim fake National Titles)
(At least a woman is not being raped)
Disgrace to College Basketball –
IU created popcorn boxes because they beat UK by one in a December game (also stormed the court). After making the Sweet 16, they handed out rings. This year they cut down the nets for winning the Big 10 regular season title. I am currently laughing out loud. No joke. And to make it even more sad (and funny) IU is currently handing out "Number One Seed" shirts…… LOL.
U of L handed out rings for winning the Big East Tournament. Already mentioned above, they created shirts claiming four National Titles and back in December, created number one shirts for a regular season ranking. U of L fans also do a "L" symbol which is the American way of saying "loser". What more needs to be said?
Edge – Push, both are a disgrace.
I give U of L the edge 3-2 along with three ties. IU fans are the worst fans in all of college basketball. Beating out IU is not saying a lot. That is like me comparing my dick to that of a male snail's. Mine is bigger, but it's not Ron Jeremy's. So there you have it. U of L fans are not as bad as IU fans. Be happy U of L fans. Grab some Crown Royal, wear your hate sideways and rob a nearby gas station.
(I'm speechless)